Our next conference will be held in Gothenburg, Sweden, on 24-26 November 2019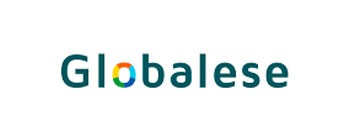 100% neural, 100% custom. Globalese is a neural machine translation system which allows users to create high-quality custom engines. It provides significantly higher language quality compared to traditional MT solutions. Globalese Neural MT is easy to use, and can be integrated smoothly into almost any CAT tool. Globalese is available as a cloud-based system or local installation.
Language Business Solutions edits LBS Suite, a complete management solution for LSPs and translation departments. LBS Suite is one of the most powerful Translation Business Management System covering full CRM functionalities, automated Project Management workflow, invoicing and comprehensive payment management. Including Quality Management, Automatic Planning and Cost Management, and strong reports easily available. All these features lead you into a unique user experience.
Memsource is the translation management system for global companies wanting to improve localization efficiency. 400+ languages, 50+ file types, 30+ MT engines, REST API, and patented AI make Memsource the TMS used by many of the world's leading brands to reduce costs, automate workflows, and optimize the entire translation process.
WordFinder Unlimited is a subscription based dictionary service with more than 500 dictionaries in 26 languages and there are more dictionaries added all the time. WordFinder Unlimited helps you to communicate for clarity and excellence.
RWS Moravia is the first translation, localization and testing partner for the digital, multichannel, always-on world. We work with global companies to help them serve new markets with sharp, accurate and compelling content that understands local needs. We translate and localize content and products into over 250 languages using processes and technologies that are fit for the digital age. We're a strategic partner for our customers, so you don't just get great localized content and products — you also get advice, insight, and value along the way.

Semantix is the largest language company in the Nordics, providing interpreting, translation and advanced language solutions to the public sector and private corporations for more than 50 years. Semantix has a turnover of approximately SEK 1 billion, runs offices in Sweden, Denmark, Norway, and Finland and has representations in the UK, China, Chile, and Spain. Semantix has 420 full-time employees and manages a comprehensive network of thousands of language specialists all over the globe.
Summa Linguae Technologies is a language and technology service provider established in 2011 in Poland. Today, it's present in seven countries in Europe and Asia and leverages its local resources to deliver clients worldwide innovative language solutions. Summa Linguae's goal is to help companies to understand each other, connect together and prosper.