Our next conference will be held in Gothenburg, Sweden, on 24-26 November 2019
ERP system for the language service industry. Lingsom is a secure, multilingual, browser-based Management System for LSPs. With easy-to-use interfaces for Customers, Corporations, Interpreters (spoken and sign languages), translators and proofreaders, Lingsom provides many different functionalities; such as coordinating and monitoring orders, replacing contractors, generating reports for invoicing and fee payments, acting on feedbacks, secure-messaging, transferring data in the system, etc. We look forward to meeting you in Gothenburg at the NTIF conference!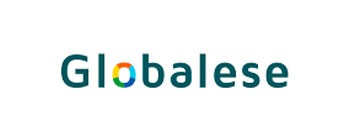 100% neural, 100% custom. Globalese is a neural machine translation system which allows users to create high-quality custom engines. It provides significantly higher language quality compared to traditional MT solutions. Globalese Neural MT is easy to use, and can be integrated smoothly into almost any CAT tool. Globalese is available as a cloud-based system or local installation.
Language Business Solutions edits LBS Suite, a complete management solution for LSPs and translation departments. LBS Suite is one of the most powerful Translation Business Management System covering full CRM functionalities, automated Project Management workflow, invoicing and comprehensive payment management. Including Quality Management, Automatic Planning and Cost Management, and strong reports easily available. All these features lead you into a unique user experience.
Memsource is the translation management system for global companies wanting to improve localization efficiency. 400+ languages, 50+ file types, 30+ MT engines, REST API, and patented AI make Memsource the TMS used by many of the world's leading brands to reduce costs, automate workflows, and optimize the entire translation process.
WordFinder Unlimited is a subscription based dictionary service with more than 500 dictionaries in 26 languages and there are more dictionaries added all the time. WordFinder Unlimited helps you to communicate for clarity and excellence.
XTRF is one of the most popular and fastest growing management systems for translation agencies and corporate translation departments. The system has been on the market since 2004 and has since then been implemented by several hundred companies worldwide to improve performance and increase efficiency.
RWS Moravia is the first translation, localization and testing partner for the digital, multichannel, always-on world. We work with global companies to help them serve new markets with sharp, accurate and compelling content that understands local needs. We're a strategic partner for our customers, so you don't just get great localized content and products — you also get advice, insight, and value along the way.
Semantix is the largest language company in the Nordics, providing interpreting, translation and advanced language solutions to the public sector and private corporations for more than 50 years. Semantix has a turnover of approximately SEK 1 billion, runs offices in Sweden, Denmark, Norway, and Finland and has representations in the UK, China, Chile, and Spain. Semantix has 420 full-time employees and manages a comprehensive network of thousands of language specialists all over the globe.
Summa Linguae Technologies is a language and technology service provider established in 2011 in Poland. Today, it's present in seven countries in Europe and Asia and leverages its local resources to deliver clients worldwide innovative language solutions. Summa Linguae's goal is to help companies to understand each other, connect together and prosper.
2Meet is a matchmaking app for events that can be used on both mobile and desktop.Participants, program, sponsors, maps in one app.2Meet helps event organizers make participation more efficient for attendees.We have already helped 50,000 participants at more than 150 events hold 5,675 meetings.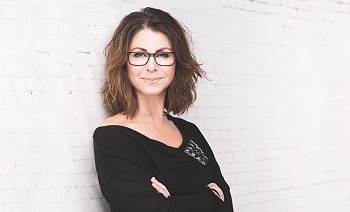 My name is Martina Warenfeldt and I'm a photographer. I started my studio in 1997 but my journey into photography started way earlier. As a young child I wanted to be an artist, a painter. However I could not draw a straight line to save my butt. I was not interested in anything abstract; I wanted things to be neat and beautiful so the artist dreams where put on hold. I was given my first camera when I graduated from high school and went to California as a nanny. I then became a photographer over there. I still want to focus on the prettiness of things, the beauty and now I use my camera to make my art.
For more than 30 years MultiLingual has been serving as the world's source of information for the language industry. Through our magazine, newsletter, website and social media platforms you will find anything you need to know about industry related events, news, development and opportunities.
Meet Central Europe Conference was created by the four national translation company associations of Austria, Czech Republic, Hungary and Slovakia to provide a large-scale single conference for the region. The Meet Central Europe 2019 Conference theme is Inspiring vendor managers. The format is designed to maximise the opportunities for delegates to meet fellow professionals, exchange ideas, as well as develop productive long-term business relationships. Check out the details at http://meetcentraleurope.com
Sweden is a country of many traditions, perhaps none as lovely as the concept of having a 'Fika'. Swedish Fika vegan pastries & cookies in a beautiful design with some of most famous elements of the Swedish culture. From Sweden with Love!